A FISHING CHARTER ADVENTURE
On the picturesque Tusket Islands Fishing Grounds
Tusket Island Tours is excited to be offering a new Fishing Charter Service! Cod, Haddock, Mackerel and Flounder are regular species that we encounter day to day in our area. Join us on a fun filled adventure sailing through the picturesque Tusket Islands while heading to the fishing grounds where the catches are better than they've ever been!
The Crew can expect to enjoy several adventure packed hours fishing and hauling aboard your days catch. Finishing off with a stop on Big Tusket Island at Captain Lucien's Seaside Shanty to fillet the fish, ready and wrapped for you to take home prior to returning to shore!
Typical fishing charters are dependent on the tidal action of the Bay of Fundy. Give us a call to inquire which times may work for the day you are interested in!
The Tusket Island Tours motto is that we will cater to your needs! If you have a specific catch on your bucket list that you would like to try out give us a call!
The fish found in our area range in an assortment of species. It would be our pleasure and we would take pride in customizing a day for you that you have in mind. Be it in attempting to catch a large blue shark or a scuba diving charter to a scallop bed, give us a call and we will see what we can do for you!
Tusket Island Tours also specializes in chartering customers to any shoreline or island they may need to visit for a specific reason.
Fishing charters are operated from the Wedgeport Tuna Wharf located across the Wedgeport Sport Tuna Fishing Museum and Small Fry's Restaurant.
Fishing Charter Cost
Costs Per Person
Costs are 100$ plus HST per person. minimum 4 per tour. Children under 5 are free.

We are happy to discuss customizing your tour for you.  Contact us and we will make sure your fishing charter is perfect for your crew.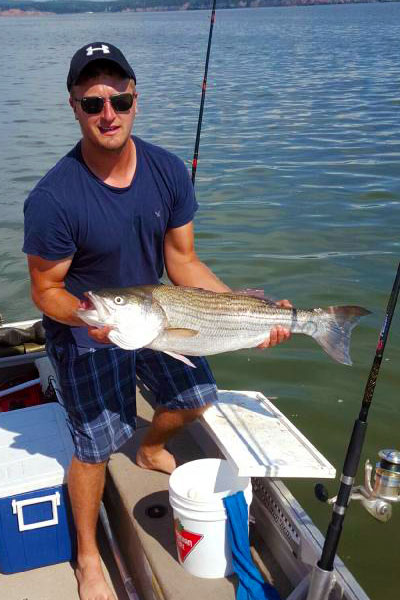 Book Your Tusket Island Tour Fishing Charter Now
We take pride in making sure your fishing charter is perfect for you.  Use the form at this link to contact us so that we can start customizing your Tusket Island Experience.  If you want to call us, we would love to hear from you.  Reach Lucien at 902-740-2295.