A FISHING CHARTER ADVENTURE
On the picturesque Tusket Islands Fishing Grounds
Tusket Island Tours is excited to be offering a new Fishing Charter Service! Cod, Haddock, Mackerel and Flounder are regular species that we encounter day to day in our area. Join us on a fun filled adventure sailing near the picturesque Tusket Islands while heading to the fishing grounds where the catches are better than they've ever been!
The Tusket Island Tours motto is that we will cater to your needs! If you have a specific catch on your bucket list that you would like to try out give us a call!
We offer a Deep-sea fishing charter from the Wedgeport wharf (where our large Tusket Island Tour boat is located) in our 25' centre console vessel where we catch cod and haddock. This tour is dependent on tide, so times vary and the trip usually lasts 4.5 hours. A 2-person minimum is required. At the end of the day we fillet the fish for you so you can take it home and enjoy a delicious fish fry! The Crew can expect to enjoy several adventure packed hours fishing and hauling aboard your days catch. We fillet the fish for you so that you can take home to enjoy, or if you choose, for 100$ extra (total not per person) we can stop at our seaside shanty and cook up fresh fish and chips for you to enjoy!
        The cost is 115$ tax included per person
New to our fleet is our 30' offshore striper boat located in Yarmouth harbor (near Rudders restaurant). We offer a shark fishing charter with this vessel where you chum and catch shark, reel them in, tag them for DFO science purposes and release them. While chumming for shark we also bottom fish for cod and haddock that you can also keep and take home.
Costs for shark fishing is: 
1200$ for full day. (9hrs)
800$ for half day (5 hrs) 
1000$ for evenings. Evening charters are highly recommended. We typically fish from 5:00pm to 11:00pm but we can alter the times a bit if you choose. The reason we recommend this package is because once the sun sets the shark are attracted to the vessel lights and are often spotted swimming around the boat and the fishing is much better.  
Call or txt Captain Lucien at 902-740-1131 personally to book fishing charters! Typical fishing charters are dependent on the tidal action of the Bay of Fundy. Give us a call to inquire which times may work for the day you are interested in!
The Tusket Island Tours motto is that we will cater to your needs! If you have a specific catch on your bucket list that you would like to try out give us a call!
The fish found in our area range in an assortment of species. It would be our pleasure and we would take pride in customizing a day for you that you have in mind. Be it in attempting to catch a large blue shark or a scuba diving charter to a scallop bed, give us a call and we will see what we can do for you!
Tusket Island Tours also specializes in chartering customers to any shoreline or island they may need to visit for a specific reason.
Fishing charters are operated from the Wedgeport Tuna Wharf located across the Wedgeport Sport Tuna Fishing Museum and Small Fry's Restaurant.
Book Your Fishing Charter
Costs Per Person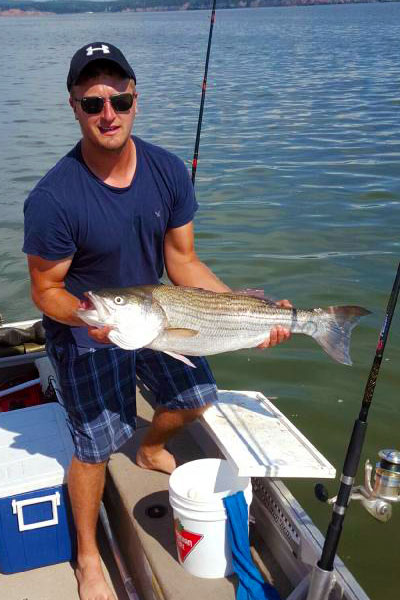 Book Your Tusket Island Tour Fishing Charter Now
We take pride in making sure your fishing charter is perfect for you.  Use the form at this link to contact us so that we can start customizing your Tusket Island Experience.  If you want to call us, we would love to hear from you.  Reach Lucien at 902-740-2295.