So much fun!
When researching our trip to Nova Scotia, I stumbled across the website for Tusket Island Tours. It sounded like so much fun, we planned our route around it and we weren't disappointed! Simon and Lucien are great storytellers, sharing local history and gossip. The islands themselves are beautiful and the chowder was awesome! We had a great time and will definitely be back! Highly recommended for any age.
THE TUSKET ISLANDS
A historial journey
The Tusket Islands lie south west of mainland Wedgeport, Nova Scotia. They are only accessible via boat although a causeway to Big Tusket Island was once proposed but never constructed. The Tusket Islands are full of history on subjects ranging from lobster and tuna fishing, murders, World War 2 spies, shipwrecks, disasters, treasure, and much more.
The Tusket Islands were discovered by Samuel De Champlain upon his exploration of the western world in 1605. He noted in his journals the many treacherous rock formations and ledges that have wreaked havoc on so many vessels that came after him. When lobster fishing became a way of life for the French Acadians of South West Nova Scotia they found it easier to live in small fishing shanties in the Tusket Islands due to the proximity to the fishing grounds. Before the implementation of combustible engines, fishermen had to row to the fishing grounds by hand in small dories to pull up their traps, also by hand. Because it was much easier to live directly in the Tusket Islands, small communities began to thrive as whole families were brought on to the many islands and lived there for many years.
To this day the Islands are scattered with summer cottages as well as active working fishing shanties, wharves and bait shacks. Lobster fishing is the biggest economical driver in South Western Nova Scotia and the Tusket Islands is like a porthole back in time to experience where it all began.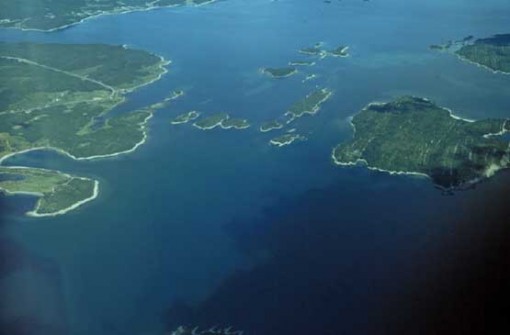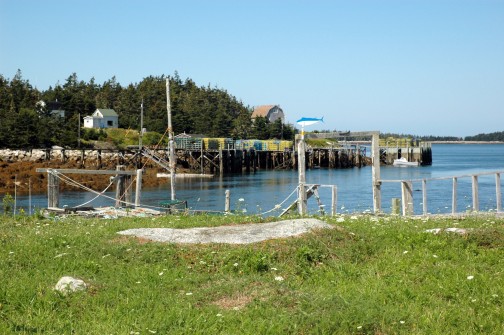 Book Your Tusket Island Tour Fishing Charter Now
We take pride in making sure your fishing charter is perfect for you.  Use the form at this link to contact us so that we can start customizing your Tusket Island Experience.  If you want to call us, we would love to hear from you.  Reach Calvin at 9027400565.